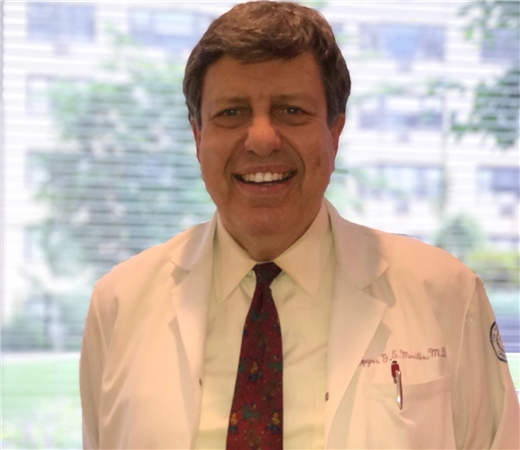 HAPPY AND HEALTHY NEW YEAR 2022!
The Federation is supporting each Hellenic Medical Society by networking the physicians, supporting educational programs and scholarships, and organizing national and international conferences.

As we are easing out of the pandemic, the existing Hellenic Medical Societies in North America are stronger with the use of the Internet and more in-person events.
I thank the members of the Executive Board of the Federation and specifically our Vice-President Dr. Christina Lucas-Vougiouklakis, our Treasurer Dr. Denis Hadjiliadis, and our Secretary Dr. Elias Iliadis, who are enthusiastically moving forward in bringing together the Hellenic Medical Societies of North America and obtaining a national/international voice in Hellenic medical issues. We are fortunate to have Fordham University pre-medical student Stella Bayiokos serving as our volunteer administrator. Our exceptional team is strengthened by our Houston-based inxxxformation technology expert Mr. Yannis Remediakis who is perxxxforming admirably.
The Federation President and Secretary have participated in international teleconferences to organize the International Conference of Hellenic Medical Societies in Thessaloniki, Greece on July 15-17, 2022, and are members of the Scientific Committee.
We are fortunate that the General Secretary of Hellenes Abroad and Public Diplomacy of the Hellenic Foreign Ministry, Dr. John Chrysoulakis is enthusiastically supporting this conference sponsored by the University of Thessaloniki Medical School and its President Dr. Kyriakos Anastasiadis.
I encourage all of you reading this message to think of participating in person and e-mailing an abstract of fewer than 300 words in your field of clinical research to
This email address is being protected from spambots. You need JavaScript enabled to view it.
to be included in the Scientific Program.
The topics of discussion will include the latest developments in Medicine and Surgery with expert presentations and panel discussions.
A rich social program is being put together and doctors will be able to network with representatives of the global geotropic Hellenic organizations and interact with the Hellenic youth from around the world.
Furthermore, we are building a Directory of Hellenic Physicians across the United States and Canada and welcome abstracts of published Hellenic medical work to be listed on the Website, www.hellenicfedmed.org.
The Federation of Hellenic Medical Societies of North America is for you to interact with members of other Hellenic Medical Societies to further your professional and social interests.
At this time, Hellenic medical societies exist in New York, Philadelphia, Southern California, Detroit/Michigan, New England, and Montreal/Quebec.
We offer a blueprint for Hellenic physicians to xxxform Hellenic Medical Societies in areas not yet organized. We are looking forward to New Jersey, Chicago and Toronto reorganizing, and Houston and Florida to xxxform new Hellenic medical societies.
Together, we have a stronger voice and can accomplish more that will benefit us all.
Please follow our events and activities.
We welcome your suggestions to become more useful to you!
With patriotic regards,
Spyros Mezitis, MD, PhD
President
E-mail: president @ hellenicfedmed.org